Welcome to my very own chat rooms for adults.
This is an adult web site, and so you should not be here if you are a minor as we offer services that include cheap phone sex, sex chats, adult web cams and more…
My name is Debbie. I am a 24 year woman and I have created this phone sex chat site for you and me. There are the three of us running this site. Myself, Karen and John, her husband.
Lots of people ask me if these are our real names and Karen is the only one who's name is the real deal. Debbie is my screen name and there is a good reason for that as you will discover later on this article.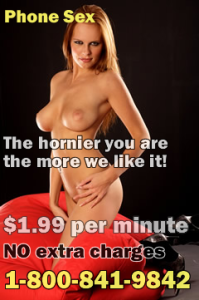 Karen has been in the phone sex business since 1997(!) and even though the task of managing all these delicious women, men and shemales is a full time job, she sometimes takes calls herself. She calls it her own personal time out, a moment to relax, have some fun and recharge her batteries.
When she cannot take her corporate suit off, and boy I wish you could see her "au naturel", her "associates" will do the "talking" (you know what I mean) for her.
She hands pick every one herself, woman, man and even tranny; trains them and this is where John comes in! (Lucky fellow!).
The people she selects come from all walks of life but have one thing in common: a really sexy voice and a natural curiosity about sex.
Many of them lead specific sexually related lifestyles and none of them would be in this line business if they didn't (one hundred percent) love what they do! This is important to remember because so many of our competitors thing that a few oohhs and aahhs is all that is required to be a phone sex operator and as result can only "last" for so long before becoming bored with the whole thing. Karen's associates are never bored. They are too busy having fun, and when I say fun, you know exactly what I mean.
To call her sex line is easy. All you have to do is dial 1-800-841-9842! The price is $1.99 per minute with absolutely no additional of hidden charges.
We all want product and services that we can afford but at the same time, we know enough that some times cheap comes at the expense of quality. Not with Karen though. She offers truly affordable, (cheap) phone sex and you can be sure that you'll love the experience or your money back.
The choice is yours though. You can go to the local store, buy a couple of cheap bottle of wine for a few dollars, close your eyes and your taste buds and hope for the best, or you can buy a better wine, and really enjoy it. It's the same with phone sex! 🙂
Here is the number to call: 1-800-841-9842!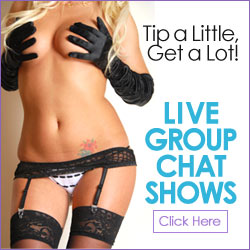 Now my turn.
I have been involved in online chat rooms for as long as I can remember. In the beginning, I would only have non erotic chat fun and never actually made it into one of those specialized "chat rooms for adults". I knew all the popular chat rooms, where the fun was, and of course I was only interested in free chat lines. But as far as them dirty chats rooms were concerned, I stayed well away from them.
That all changed when a guy I had been chatting with for a while suggested we had a video chat and that's where it all began. It was an unexpected request and when we finally hooked up, he introduced himself and asked me for my name. I didn't want to give a perfect stranger my real name and I chose Debbie! "Talking to someone "webcam to webcam" added that extra spice and I was even more hooked on the whole idea when we realized that we could even add our voice to the whole experience.
And thus it began really. At first, I would indulge in random video chats, and realized that webcam with strangers was a huge turn on. It wasn't long before sex chats were on the menu, and I did it as often as I could!
So there you have it. This site is about erotic conversation, cheap phone sex, and adult chats, which you can have online or by phone, right now. Here, you can indulge in really cheap phone sex and you can chat with adults in the privacy of your own home or wherever you might be. Just don't do it in a coffee shop where everybody can see!!! We even offer some really sexy "sex video chats" since this is how I got started. They say you never forget your first love. In my case this is certainly true.
So have fun my friend. Whether you choose to do it by phone, or through a webcam, we hope you'll enjoy yourself as much as we do.
---
I am over the age of 18 and do wish to have access to any sexually and explicit information available on this site:
Click Here To Enter
---